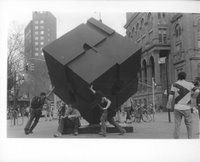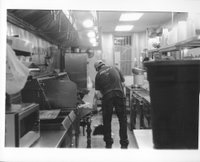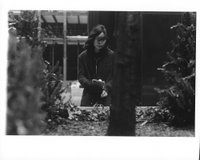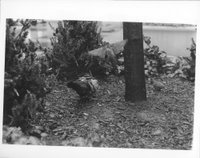 This is A's first gallery of photos on this blog, which he printed himself just today in the photography school darkroom. He has given me permission to upload them for you to see. Copyright of all photos belongs to A. Heh, heh. It feels so good to type that.
Photo 1: the punk kids in the first photo were found totally at random on the Bowery, and it was originally a cluster of about five kids, all bobbing that mannequin head to each other. When we overhead the young girl who was left holding it say, "Should I throw it away?" A stepped up into action and asked to take the photo.

Photo 2: The cube at Astor Place and Lafayette.

Photo 3: A snaps a photo at our local Thai restaurant.

Photo 4: A photography student.

Photo 5: Urban pigeon and sparrow.